MCT Oil, Can I Cook With It?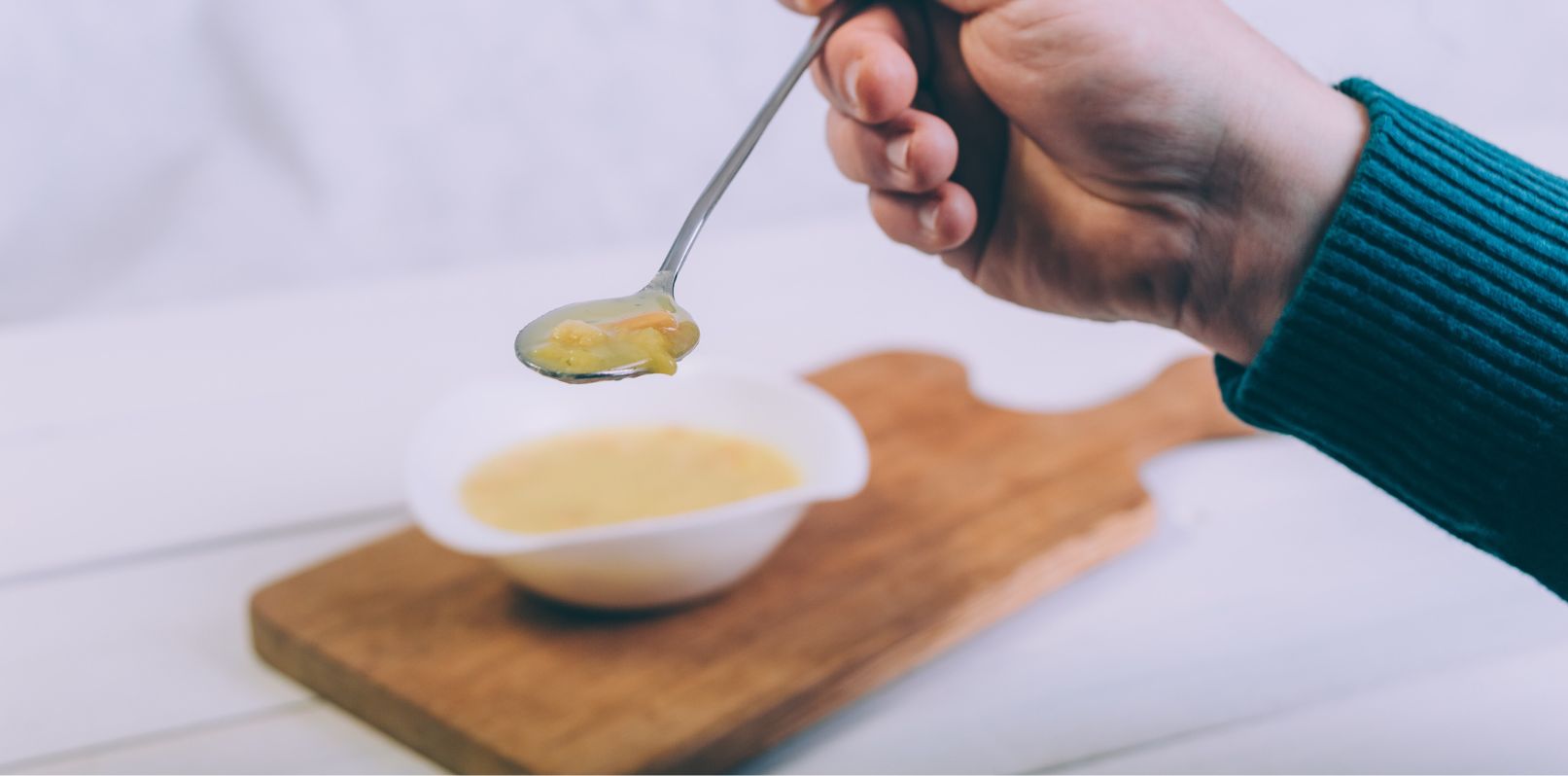 In the most basic terms – no, MCT is not an ideal oil to "cook" with. That said, yes, you can absolutely use it as a beneficial addition to your meals.
What does this mean?
Well, MCT oil has a low smoke point, similar to oils like flaxseed oil, wheat germ oil, and walnut oil. This means it doesn't respond well to high heat (like pan-frying or stir-frying). So, if you'd like to cook with MCT oil, you shouldn't expose it to temperatures above 302F. 1
Why risk destroying all those key nutrients?
However, MCT oil is versatile and can still make a fantastic addition to your kitchen repertoire.
To get the most out of MCT oil, try using it:
As a salad dressing ingredient or a smoothie enhancer
Drizzled over a cooked meal
In desserts
We'll explore more meal ideas and recipes below.
Potential Benefits Of MCT Oil
Here's why you don't want to zap all those magical MCTs in high heat. The potential benefits of this turbocharged version of coconut oil show that it may:
Help Support Weight Management: Research suggests that MCT oil may lead to greater energy expenditure and help boost the number of calories burned after meals.2
Boost Energy and Focus: MCT oil may be beneficial as a fast source of energy because it's so quickly absorbed. As it can be converted into ketones, it may also help support normal brain function for focus and concentration.3,4
Help Support Healthy Blood Sugar Levels: MCT oil may support healthy blood sugar levels already within a normal range.5
Help with Brain Function: When MCT oil stimulates ketones, it may help support normal brain function.6-8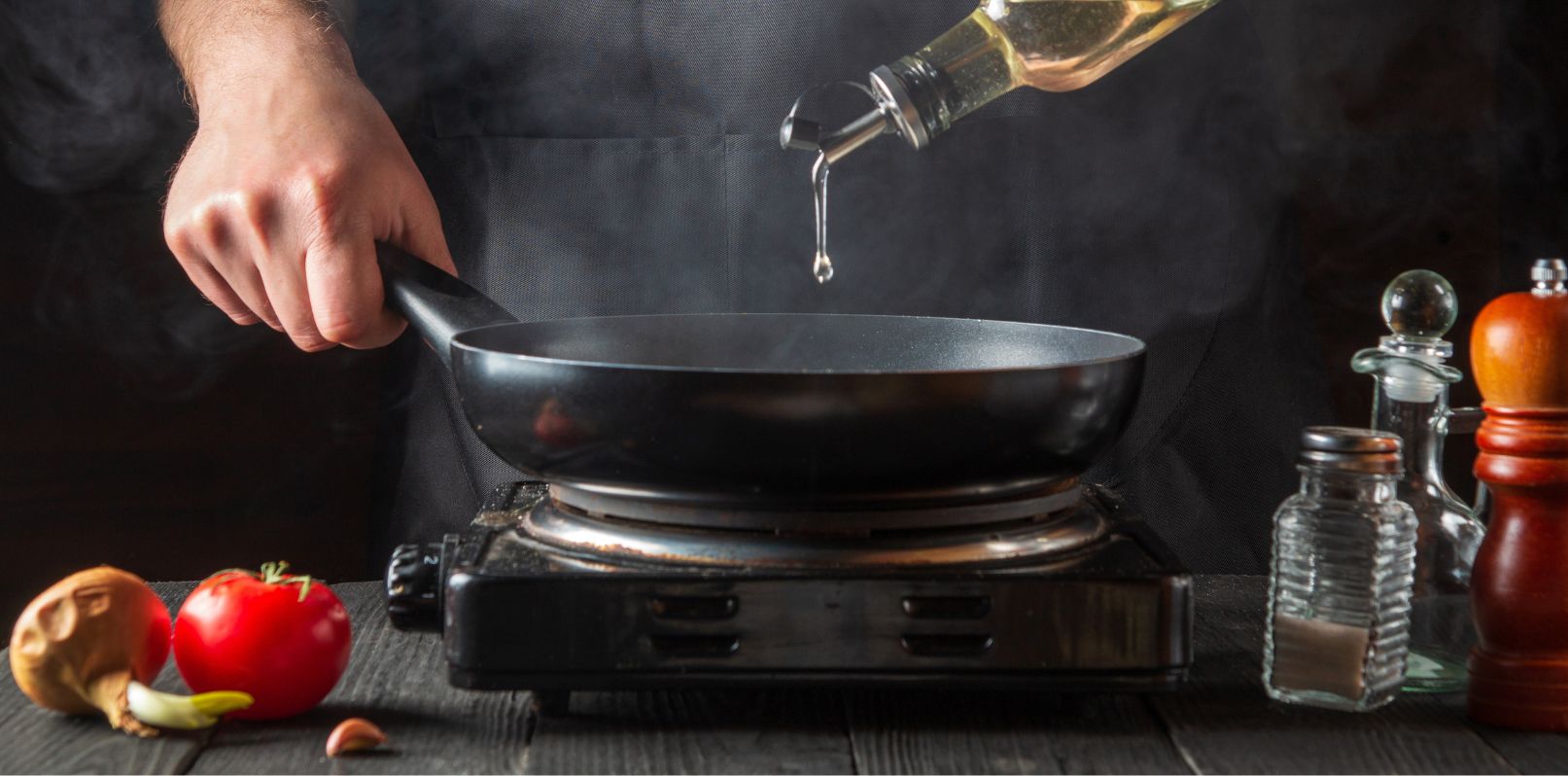 Right Ways To Use MCT Oil – Recipes And Ideas
So, let's avoid that high-heat cooking and look at some other great ways that MCT oil can be used.
1. Drinks
Spice up your lifestyle by adding MCT oil to your pre and post-workout smoothies, or mix a serving in with your morning tea or coffee.
2. Pesto
For a dreamy, creamy pesto, incorporate 1-2 Tablespoons of MCT oil in a blender with:
2 cups fresh basil leaves
½ cup freshly grated parmesan
½ cup extra-virgin olive oil (add slowly for desired consistency)
⅓ cup toasted pine nuts
2 cloves garlic
Sea salt, to taste
3. Guacamole
Start by mashing 4 large, ripe Hass avocados in a bowl until creamy. Stir in 1-2 Tablespoons of MCT oil until evenly mixed. Finally, add in your preferred guacamole ingredients, such as:
1 red onion, minced
¼ cup cilantro, finely chopped
1 crushed raw garlic clove
¼ cup freshly-squeezed lime juice
½ tsp salt
¼ tsp cumin
⅛ tsp pepper
1 Tbsp hot sauce
4. Soups, Sauces, And Dressings
MCT oil or powder can truly revolutionize sauces and dressings. Experiment with adding a little to salad dressings, gravies, soups, vinaigrettes, and marinades.
Expert Tip: The slower you add MCT oil or MCT oil powder to your mix, the better it will emulsify.
Here's a recipe that's a piece of cake:
1 ripe avocado
½ cup extra virgin olive oil
2 Tbsp MCT oil
¼ cup apple cider vinegar
A handful of roughly chopped parsley
3 Tbsp of fresh lemon juice
2 to 3 cloves of garlic
A pinch of sea salt and pepper for taste
Get blending: Put all the ingredients in a food processor or a high-powered blender. Blend on high until you have a smooth and creamy mixture.
Transfer and Store: Pop your dressing into an airtight container. You can store it in the fridge and it will stay fresh for up to a week.
5. Sautéed Veggies
Ready to supercharge your sautéed veggies with MCT oil?
Start by chopping your favorite veggies.
Fire up the pan, but keep it on medium heat.
Add a Tablespoon of MCT oil.
Toss in the veggies, and stir occasionally – they should have a slight crunch.
Pro tip: Remember, MCT oil has a lower smoke point, so avoid high heat.
6. Sweet Potato Omelets
Let's get egg-cited about this Sweet Potato Omelet that packs a nutritional punch with a drizzle of MCT oil! You'll need:
2 large pasture-raised omega-3 eggs
1 small sweet potato
2 tsp of MCT oil
Salt and pepper, to taste
A handful of fresh chives
Here's how to whip this up:
Grate your sweet potato, and mix it with a teaspoon of MCT oil and some salt.
Heat the remaining oil in a pan on a low to medium heat, and add the sweet potato mixture, forming a nest.
Crack the eggs into the nest, cover, and cook until set.
Top with chives, and voila!
7. MCT Oil Desserts
MCT oil in desserts? You bet! Swirl it into baked treats, or blend it into creamy refrigerated delights.
MCT oil works best in baked goodies that are cooked low and slow, as you want to keep the temperature below 302F.
Let's take the plunge with some Toasted Walnut ice cream:
2 cups coconut cream
½ cup Swerve
1 vanilla bean, split
1 1/2 cups toasted, unsalted walnuts
1 Tablespoon almond extract
1-2 Tablespoons MCT oil
Zest of 1 orange
1 large avocado, skin and pit removed
¼ teaspoon sea salt
Heat the coconut cream, Swerve, and vanilla bean over low heat (keep it at a simmer, if possible) for about 5 to 10 minutes, until the Swerve dissolves.
While the cream is heating, finely chop the toasted walnuts.
Add the walnuts to the coconut cream mixture, and simmer on low for 20 to 30 minutes to infuse flavor.
Remove from heat, and cool slightly. Then, add the almond extract, MCT oil, and orange zest.
Transfer half the mixture to a high-speed blender, and blend until smooth.
Add the avocado and sea salt to the blender, and blend until smooth. Then, fold back into the remaining coconut cream mixture.
Let chill in the refrigerator until very cold, then freeze according to your ice cream machine's instructions.*
*If you don't have an ice cream machine, freeze in a loaf pan, and stir every 20 to 30 minutes until set.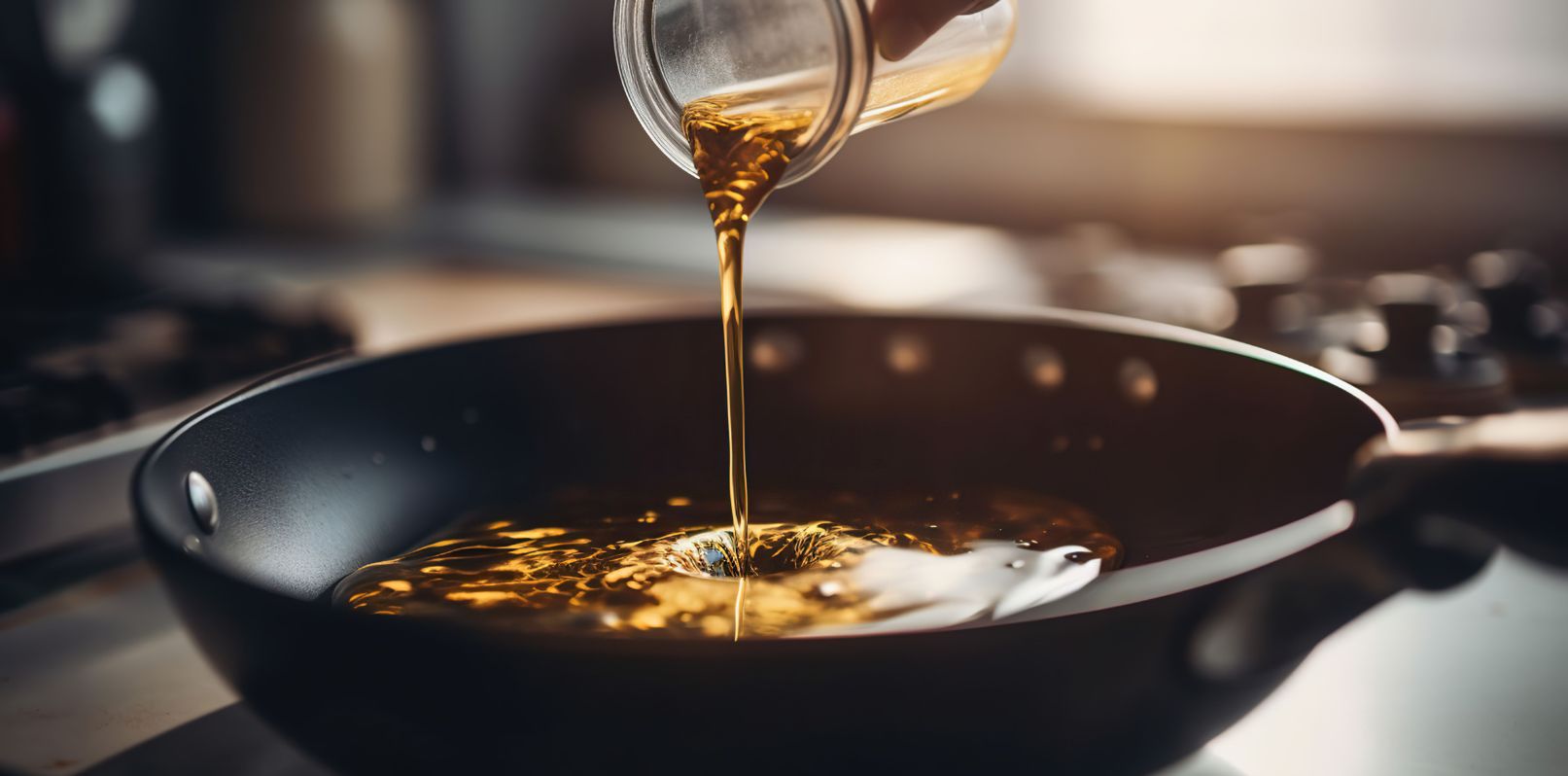 Final Thoughts
Cooking with MCT oil can be a beneficial, versatile, and delicious addition to your culinary repertoire. Plus, it's fun to get inventive and see where you most enjoy using MCT oil. However, always use MCT oil in moderation, and follow the recommended serving guidelines on your product.
It's also advisable to consult with a healthcare professional or nutritionist before adding any new supplement to your diet.
Sources
Related posts