Coffee Upgrade: Say Hello To MCT Oil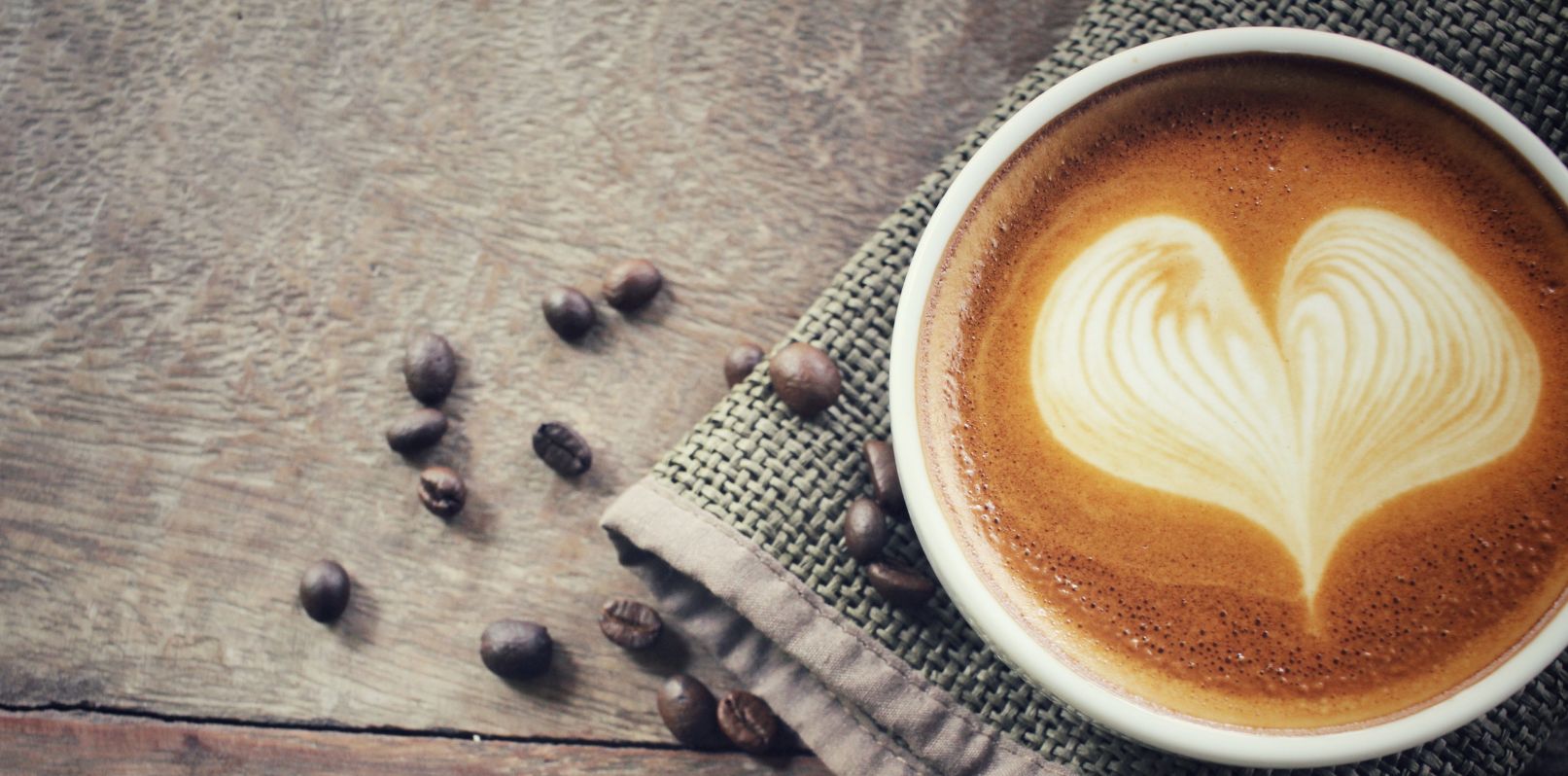 It's morning and coffee awaits!
Before you waste your dollars on some overpriced, sugary frappuccino, consider making a healthier version that's creamy and delicious in its own right.
Not only does this magical upgrade taste amazing, but it might just offer you an energy boost – and not just from a caffeine hit.
What's the secret? MCT oil.
MCT oil is one of the most quickly absorbed oils around. You see, MCT stands for medium-chain triglycerides. These MCTs are found in coconut oil, and the best ones are then pulled out and concentrated into MCT oil. So MCT oil contains 100% MCTs, while coconut oil contains only around 50% MCTs.1
When you're reading the label of an MCT oil or MCT oil powder product, you'll usually see a maximum of only two MCTs listed – caprylic acid (C8) and capric acid (C10), or just C8 – these are the most potent compounds.2
Adding MCT oil or MCT powder to your coffee is a fantastic way to help supercharge your day. With its energy-boosting potential and creamy consistency, it quickly transforms your regular brew into an invigorating and frothy delight.
Let's discover the magic of adding MCT oil to your morning coffee.
The Lowdown: Potential Benefits Of MCT Oil In Coffee
Ready to raise your coffee mug to "MCT?" Let's first take a brief look at the potential benefits of adding MCT oil to coffee:
Brain Boost: MCTs can be converted in the body to become "brain food," helping to support focus and concentration.3
Weight Management: MCTs have shown a potential for initiating greater energy expenditure and fat-burning.4
Increased Satiety: Increased ketone production from MCTs may make some people feel less hungry.5,6
Better Cognitive Function: MCTs may support normal cognitive function and brain health.7
Healthy Blood Sugar Support: MCT oil may help promote healthy blood sugar levels already within a normal range.8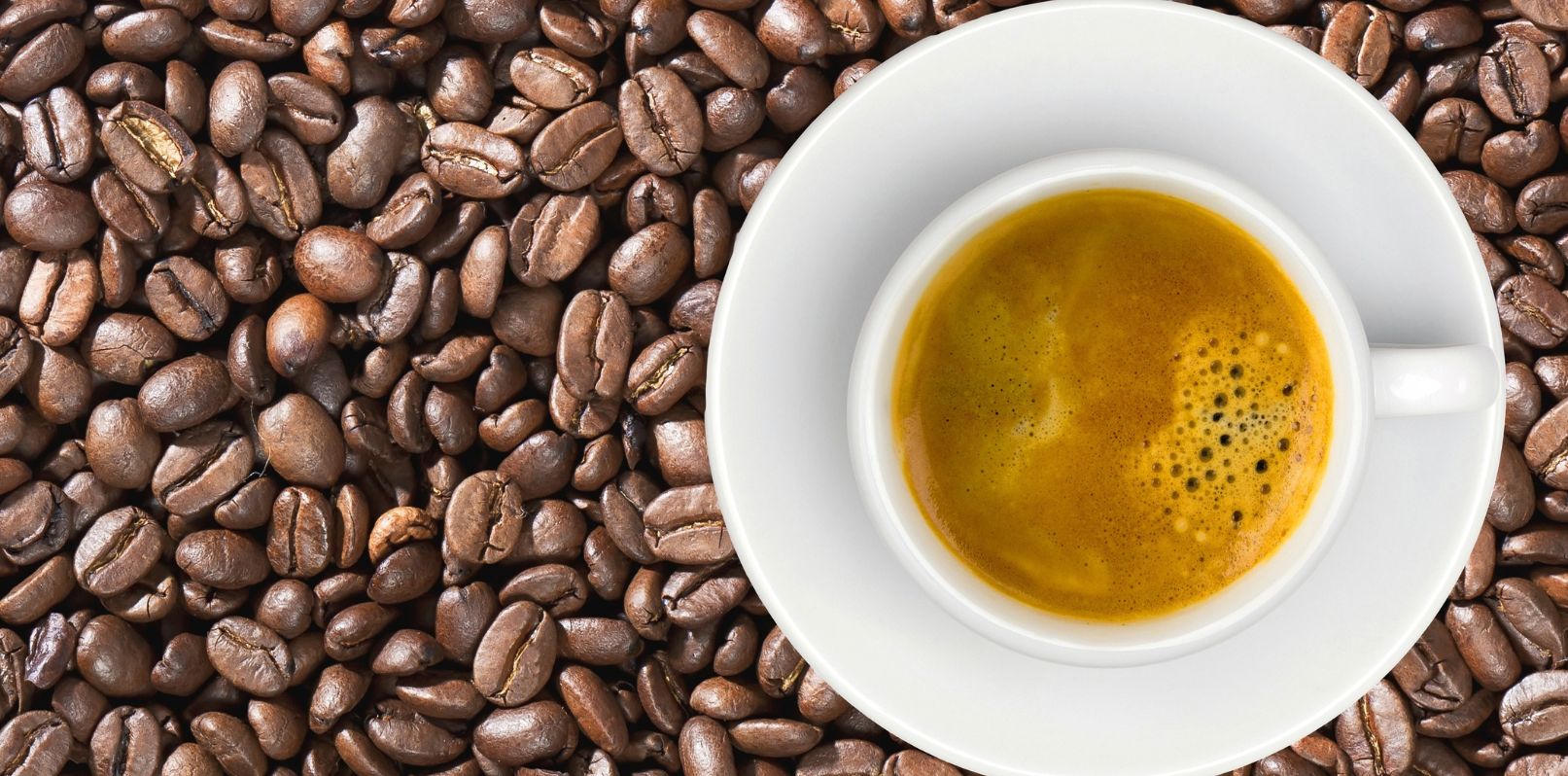 How To Use MCT Oil In Coffee
Step 1: Choose your coffee.
The first step in creating an energizing cup of coffee with MCT oil lies in choosing the right coffee. Ideally, you'll want to use organic coffee beans that are fresh and high-quality.
Start your day by brewing a cup of hot coffee.
TIP: A French press always makes a good, strong, and tasty coffee.
Step 2: Add MCT Oil powder.
Alright, time to add the good stuff.
The best way to set up the next steps is with a milk frother, an immersion blender, or a regular blender.
Add your hot coffee.
Then, add a serving of MCT oil or MCT oil powder.
How much is a serving? Always follow the guidelines on your product, but it's usually 1-2 teaspoons of oil or one scoop of powder. You can also add less. If you're new to this, your body may need some time to adjust to MCTs. So, you may want to start with ½ a serving, and gradually increase how much you're using as your body grows accustomed to it.
Step 3: Use a milk frother to create fluffy drinks.
Alright, let's get that frother going. Use a milk frother (you can usually find an affordable one on Amazon), an immersion blender, or a regular blender to whip the coffee until it's frothy. This usually only takes a matter of seconds. Blending emulsifies the fats, giving your coffee a desired creamy consistency and frothy top.
Expert Tip 1: If you're using a milk frother, remember to leave room for the froth to expand.
Expert Tip 2: Always ensure that your coffee is hot. If it needs a boost, pop it in the microwave.
Expert Tip 3: Always be cautious when blending hot liquids. Don't overfill the container, and always keep your hand on the lid (if there is one), as hot liquid expands and tends to want to push off lids.
Pour your now creamy, frothy coffee into your favorite mug, and voila – you've created a gourmet coffee right at home!
Remember, enjoy it, but don't overdo it. This is a powerful drink, so limit consumption to once a day.
More MCT Oil Coffee Recipes
1. Get-Up-and-Go Latte With Creamy Coconut Milk
Here's an alternative supercharged version that's frothy, creamy, and rich in coffee flavor, all done within 2 minutes.
Brew a cup of your favorite coffee
While your coffee is brewing, grab 2-3 Tbsp. of full-fat coconut milk. This will lend an extra creaminess to your latte-style coffee.
Add a serving of MCT oil or powder (approx. 1-2 teaspoons of oil or a scoop of powder). The oil is what will help give your latte an extra kick for energy and a frothy texture.
To enhance the potential health benefits of your latte, consider adding a Tbsp. of grass-fed French or Italian butter, goat butter, or ghee (optional).
Optional: Add a natural sweetener, like allulose.
Now blend everything together until your drink is nice and creamy with a frothy top. This should only take about 30-60 seconds.

2. MCT Mocha

Let's dive into a little treat called "MCT Mocha." It's a rich, caffeinated delight that perfectly marries the creaminess of coffee, the energy kick of MCT, and the smooth notes of chocolate.

Here are the simple steps to joyously start your day off with a hit of chocolate.

Brew a cup of your favorite coffee.
Add a serving of MCT oil or MCT oil powder.
Add 1 Tbsp. of grass-fed French or Italian butter, goat butter, or ghee.
Add 1-2 tsp. of raw unsweetened cacao powder.
Optional: Add a natural sweetener, like allulose, or a sprinkle of cinnamon.
Blend until creamy.

Pour into a cup, and take a moment to indulge in the decadence of your creamy and nutritious MCT mocha.

Hot tip: Don't shy away from adding a drop of vanilla or peppermint essence!

3. Matcha Coconut Coffee

Matcha lovers: Have you ever thought about combining these two for a stellar, energy-boosting beverage? We've got you covered with this Matcha Coconut Coffee recipe hacked with MCT oil. Not only is this recipe creamy and flavorful, but it's also packed full of potential health benefits. Best of all, it's super easy to prepare right at home.

Brew a cup of your favorite coffee.
Add 1 teaspoon of unsweetened matcha green tea powder.
Add a serving of MCT oil or MCT oil powder.
Add a splash of unsweetened plant-based milk (such as coconut or hemp).
Optional: Add a natural sweetener, like allulose.
Blend it all up. Aim for 30 to 60 seconds, or until you see some lovely foam on top.

Pour it into your favorite mug, and, if you like a little more spice, sprinkle some cinnamon on top. Then, revel in the harmony of coffee, matcha, and coconut dancing together in your cup.

4. Vanilla Coffee

Treat yourself to a fancy café-like experience right in your kitchen with this richly flavored Vanilla Hazelnut Coffee, infused with our star: MCT oil.

Brew a cup of your favorite coffee.
Add a serving of MCT oil or MCT oil powder.
Stir in a thick layer of creamy French Vanilla plant-based protein powder (look for Hemp Seed Protein and Flaxseed based powders).
Now's the time to get buttery. Add a tablespoon of grass-fed French or Italian butter, goat butter, or ghee (optional). This will add to the creamy texture.
Optional: Add a natural sweetener, like allulose.
Blend it all up, and enjoy.

5. Gingerbread Latte

Love the fragrant spices of the holiday season? Want a pumpkin spice latte alternative that's actually healthy? Look no further than this spicy, warm, and fragrant gingerbread MCT latte.

Brew a cup of your favorite coffee.
Add a serving of MCT oil or MCT oil powder.
Add a tablespoon of grass-fed French or Italian butter, goat butter, or ghee (optional).
Add 2-3 Tbsp. of unsweetened full-fat coconut milk.
Optional: Add a natural sweetener, like allulose.
Finally, add your spices: 1 tsp. ground ginger, ½ tsp. cinnamon, ¼ tsp. nutmeg, ¼ tsp. allspice, ¼ tsp. ground cloves.
Blend until creamy.

6. Superfood Coffee

This one's a total game-changer and is definitely not your ordinary cup of joe. Here, we're going to up the potential nutritional benefits even further by adding an absolute superfood and antioxidant superstar – chaga mushroom powder.

Brew a cup of your favorite coffee.
Add a serving of MCT oil or MCT oil powder.
Add a Tablespoon of grass-fed French or Italian butter, goat butter, or ghee (optional).
Add a teaspoon of chaga mushroom powder.
Optional: Add a natural sweetener, like allulose.
Blend until it's velvety smooth and you see a luscious frothy layer on top.

Remember, this drink should feel good and taste even better. So, adjust and experiment until you find your perfect blend.

7. Iced Coffee With MCT Oil

Is the summer heat getting to you? This cold brew coffee with MCT oil could be your new warm-weather lifesaver.

Here's how to whip it up.

Brew a cup of your favorite coffee (yes, hot brew it as usual).
Add a serving of MCT oil or MCT oil powder.
Add a tablespoon of grass-fed French or Italian butter, goat butter, or ghee.
Optional: Add a natural sweetener, like allulose.
Blend until creamy.
Allow to cool slightly, and then pour over a glass filled with ice cubes.

Final Notes

So, next time you're brewing that perfect cup of coffee, pop a little MCT powder or MCT oil in there and see if you can feel the difference.

Just remember to balance things out with a healthy overall diet, and stick closely to the recommended daily dosage of MCT oil or MCT powder. And, as always, consult your doctor before beginning any new supplement.

Sources

​​
Related posts